7 Fun Things to Do in Washington, DC (and Where to Park!)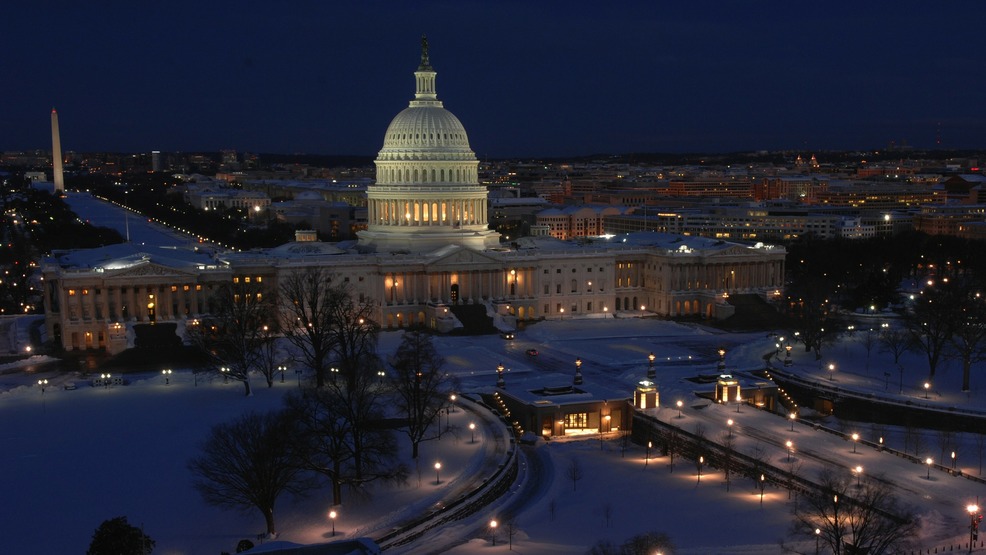 Washington, DC is full of fun things to do, and December marks a particularly beautiful time to explore our nation's capitol!
If you're looking for fun events to attend in Washington, DC during December 2019, you've come to the right place. Plus, we've included tips on where to park if you're interested in attending any of these events. (Because parking can be a serious problem!)
1 Fun Holiday-Themed Events
Looking for a holiday atmosphere? What about a fun event to take the whole family? There's plenty of that in Washington, DC this Christmas. Here are several holiday events you might consider attending this December.
1. Enchant at Nationals Park
Looking for holiday magic? Look no further than Nationals Park. This event features the World's Largest Christmas Light Maze, Santa's Landing, Kid Zone, the Ice Skating Trail, and a food and Christmas Market experience with 60+ vendors.
Plus, kids up to age 3 are free!
Reserve your parking spot in one of three convenient locations:
2. See the National Christmas Tree at President's Park
The National Christmas Tree is DC's claim to fame during the Christmas season. It's a massive confider decorated with 56 handmade ornaments from U.S. states and territories. Throughout December, there's an evening musical performance and a lighting ceremony.
The tree is lit from 4:30-10pm and admission is free.
Reserve your parking spot in this lot, which is just a half-mile walk from President's Park:
3. National Menorah Lighting on the White House Ellipse
The world's largest menorah is on the White House Ellipse, which kicks off Chanukah. A new candle is illuminated on each of the eight days of Chanukah – don't miss this free event on December 22, 2019!
Get tickets here (required, but the event is free)
Reserve your parking spot here:
4. Downtown Holiday Market
Enjoy holiday music and dozens of pop-up tents in this chilly, holiday atmosphere! The downtown holiday market is right in front of the Smithsonian American Art Museum and features locally roasted coffees, mini-doughnuts, and so much more!
Admission is free, so feel free to walk around and enjoy the Christmas vibes.
Reserve your parking spot, which is a 1-mile walk:
5. Hot 99.5's Jingle Ball
See several of this year's most popular artists like Khalid, French Montana, Halsey, Charlie Puth, and more at Hot 99.5's Jingle Ball on December 16, 2019.
Hosted at the Capitol One Arena, this star-studded lineup is sure to get you in the Christmas spirit!
Reserve your parking spot here:
2 Other Fun Events in December 2019
Looking for other fun events to attend that aren't necessarily holiday-themed? We've got you covered.
1. "Becoming Jane" Exhibit at National Geographic Museum
Jane Goodall, a legendary anthropologist, now has an exhibit at the National Geographic Museum. Her work with chimpanzees is chronicled in this eye-catching exhibit.
Reserve your parking spot here, which is just 0.3 miles away from the museum:1601 K Street NW Washington DC 26666
2. Cher's "Here We Go Again" Concert
On December 10, 2019, see Cher perform her "Here We Go Again" concert in Washington, DC. She'll be in DC's largest venue, the Capital One Arena. After over 50 years of stardom, she's still got it!
Reserve your parking spot here:
600 New York Ave, NW Washington DC 60000
Enjoy the Christmas Season in Washington, DC!
There are lots of things to do this December in Washington, DC. Whether you plan on seeing some amazing lights or attending a concert, there's something for you and the whole family to enjoy.
We hope you get into the Christmas spirit and feel free to use the iParkSimple location finder to help you find parking options no matter where you are!